Books coming out to read list.
1. The Distance Between Lost and Found by Kathryn Holmes
2. The Girl at Midnight (The Girl at Midnight,
#1
) by Melissa Grey
3. A Court of Thorns and Roses (A Court of Thorns and Roses, #1) by Sarah J Mass
4. Armageddon Rules (Grimm Agency,
#2
) by J.C. Nelson
5. Deceptions (Cainsville, #3) by Kelley Armstrong
6. Mist of Midnight (Daughters of Hampshire,
#1
) by Sandra Byrd
7. Mistress Firebrand (Renegades of the Revolution) by Donna Thorland
8.The Shadows (Black Dagger Brotherhood,
#13
) by J.R. Ward
9. The Ruby Circle (Bloodlines, #6) by Richelle Mead
10. End of Days (Penryn & the End of Days, #3) by Susan Ee
Next to read book list
1. The Unbecoming of Mara Dyer (Mara Dyer, #1) by Michelle Hodkin
2. The Ward (The Ward,
#1
) by Jordana Frankel
3. After Her by Joyce Maynard - 4 stars
4. Midnight Fire (Rise of the Dark Angel
#1
) by Melody Anne
5. Black Ice by Becca Fitzpatrick
6. Rooms by Lauren Oliver
7. Beautiful Oblivion (The Maddox Brothers,
#1
) by Jamie McGuire
8. Fate ( The Edge of Forever
#1
) by DC Gambel
9. Dust and Light (The Sanctuary Duet,
#1
) by Carol Berg
10. Unborn (Unborn,
#1
) by Amber Lynn Natusch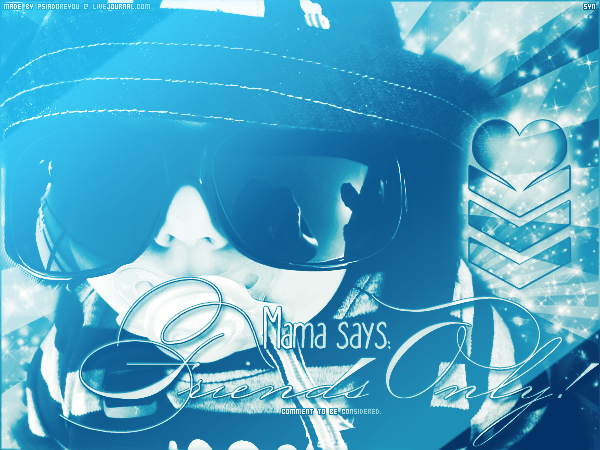 Made by
psiadoreyou
My journal is friends only. Comment to be added. I always add everyone.
I feel like there is always something with this school district. So at the meeting they wanted to send Alex to the summer program that they have at the school. Great. Except that today I got the paperwork for the summer program and the due date was the 14th. WTF? it was post marked yesterday and it's on a first come first service basis. I am calling the school tomorrow and need be going down there. I don't understand why the paperwork was so damn later. I never even got the paperwork for orientation. I just happened to notice on the site that it was in a few days. I am seriously not liking this school district at all.


Alex has graduation on Thursday. Rob can't make it. If he goes and takes off then he can not work over time and we really need that overtime money to pay rent.

Super last minute my family decided to head on over to my grandparent's house for fathers day. So glad that we decided to go because the whole family was there. EVERYONE! It was awesome and my grandmother was in tears because of everyone that showed up. Food was great. I love spending time with my family.
I was totally disappointed with the season premiere of True Blood :( I am not sure if I like where this whole Billith/war on humans is going. They should have sticked to the story line of the books. Ugh just ugh. I hope the season gets better. I need Sookie and Bill to be together again! gahhhh!!!! or at least maybe with Eric.


I only have 7 days to read Joyland and I am only 20 pages into it. I think I now have 5 days. Ugh.

4 days till True Blood!
So the Health Insurance guy came today. I gave him everything and we will be paying $30 a month for Alex to have insurance. No copays. Since it is through Medicaid. He said Alex should have insurance by July 1st. Which means Alex will be off to the Neurologist and an Allergist. I seriously can not wait. Especially after him getting hives last weekend.
Alex completely broke out in hives yesterday. It would go almost away with Benadryl but the second it wore off it would come back completely and worse. We called his doctor twice yesterday. By around 8ish his eye was beginning to swell. His doctor told us to give him zyrtec. That did the trick for the night. Hives 98% gone. We took him to the doctor this morning and told us just to kept giving him the zyrtec. He said it could have been anything that caused it and it pretty impossible to pin piont what could have cause it. It could have been a virus that he picked up a few weeks ago and is just making itself known now. Alex was covered with hives in about 90 percent of his body. We let him have Taco Bell Doritos taco as a treat. Well I won't be giving it to him again just in case.
I haven't been ignoring LJ for no reason. Packing has been a pain. I promise to update tomorrow.
2. Living Dead in Dallas (Sookie Stackhouse,
#2
) by Charlaine Harris
3 The Fault in Our Stars by John Green
4. Jane Eyre by Charlotte Brontë
5 Flowers in the Attic by VC Andrews
6.A Game of Thrones (A Song of Ice and Fire,
#1
) by George R.R. Martin
7. Gone Girl by Gillian Flynn
8. Lover Enshrined by JR Ward
9. Harry Potter and the Deathly Hallows by JK Rowling
10. To Kill a Mockingbird by Harper Lee
1. Les Misérables by Victor Hugo